Best Baked Pork Chops Recipes
Pork chops are packed with healthy protein. Many think that pork is fatty meat. However, take a closer look, and you will find that pork chops are very lean cuts.
You can cook pork chops in different ways. One of the best ways to prepare pork chops is by baking them. Baking is one of the fastest cooking methods. It is also healthy. Most of the time, you don't need to add any extra fat such as oil or butter. There are many other great ways of adding flavor to baked pork chops.
Mustard and honey are a magical combination when it comes to adding taste to baked pork chops. All you have to do is to blend a teaspoon of mustard and one teaspoon of honey. This gives you enough mixture to cover four pork chops. Pork picks up flavors very easily so there is no need to overdo it. Place in a hot oven and bake for about 20 minutes. The oven temperature should be around 180 C. (350 F).
If you like, you can marinate your pork chops in the mixture overnight.
The taste of apples and pork is a flavor combination made in heaven. Apples are simply made for pork and both taste great when baked together.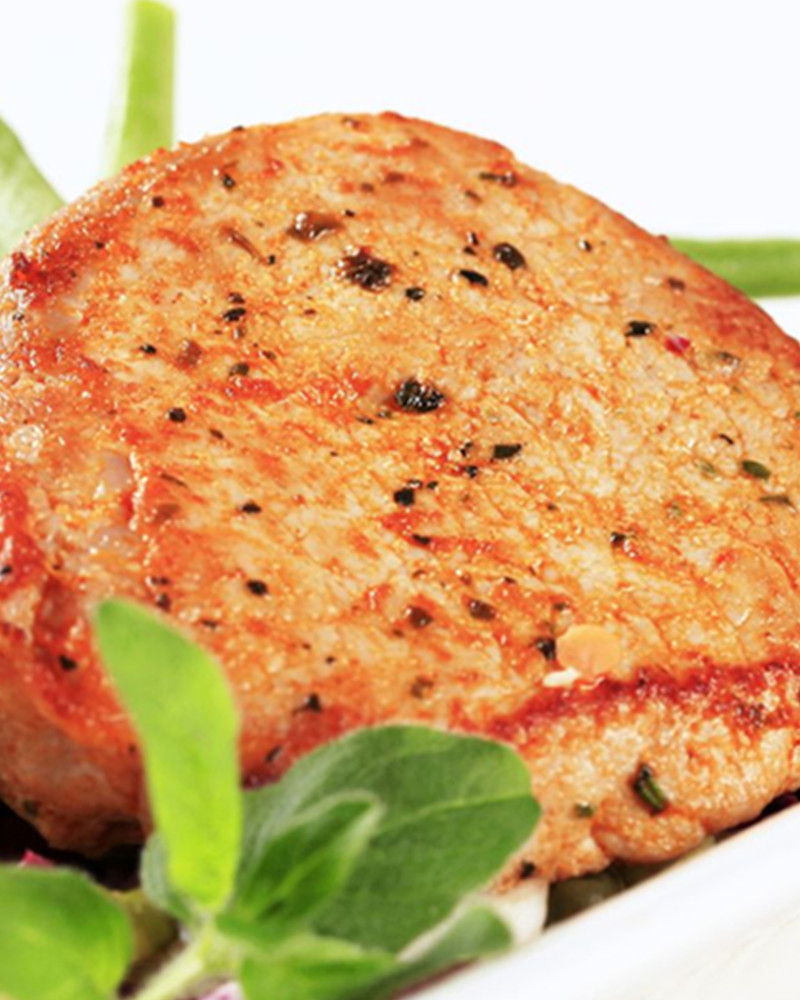 Clean your apples and slice them up finely. You can choose to leave the skin on if you like. Doing so often adds a bit of extra flavor to your pork chops.
Place the sliced apple under the pork chops as well as on top of them. Bake them in the oven for the same time and at the same temperature as in the previous recipe. Service with freshly boiled or braced red cabbage.
Mashed potato tastes fantastic with freshly baked pork chops. You can make a sauce if you like, but most of the time, you will find baked pork chops are served with jellies or pickles.