Breakfast Recipes For Person
Although it might seem counter-intuitive, cooking for one can be more challenging than cooking for a group, especially if you are on a budget and trying to avoid food waste. Add to that the time crunch that is a common part of the morning routine and you have a recipe for frustration. Fortunately, with a bit of planning, you can have a healthy, satisfying breakfast in the morning and avoid the 10 AM hangries. Making and freezing breakfast sandwiches is not only economical and delicious, but it's also really simple.
First, select and toast your bread. This can be anything you like, an English muffin, a bagel, a croissant, a couple of slices of sourdough, the possibilities are endless. Scramble or fry an egg. You will want to keep the eggs about the same size and shape as the bread. One fun way to do that is to bake the eggs in a muffin pan. Simply crack eggs into a greased muffin pan, add salt and pepper, and bake in a 350-degree oven to your desired doneness. For reference, 14 minutes will result in set whites and jammy yolks. Add a slice of your favorite cheese and breakfast meat such as bacon, sausage, or ham. (A plant-based sausage would also be very tasty here if meat isn't your thing.) Assemble the sandwiches and freeze.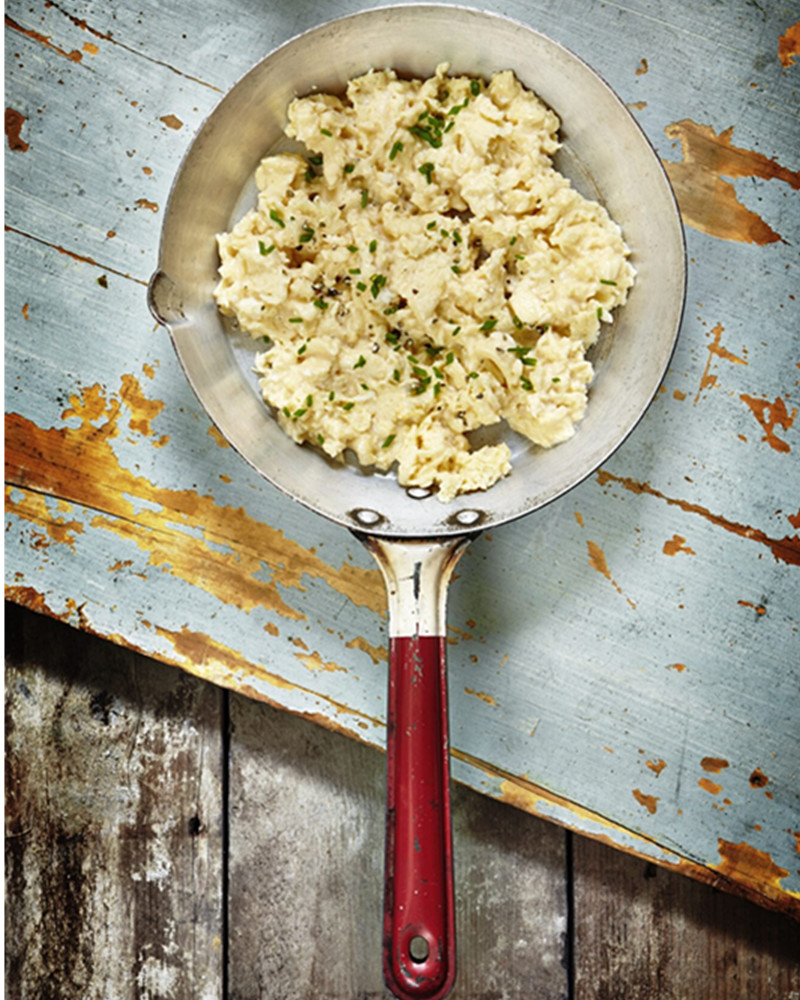 There are a couple of options for freezing. The simplest way is to wrap them tightly in plastic wrap and again in foil. Multiple wrapped sandwiches will fit into a gallon-size zipper bag for easy storage in the freezer. Vacuum sealing the sandwiches in individual packages also works well. Be careful, though, to remove only the excess air, and not squish the sandwich entirely.
To reheat the sandwich, remove the foil and plastic wraps, and rewrap them in a paper towel. Microwave for one minute on 50% power. Turn sandwich over and microwave 30 – 60 seconds on 100% power, or until heated through.